When you don't want or need a full-blown Leadership programme!
We tailor training courses to your precise needs, working with your policies, procedures and values. We frequently blend several skill elements together supporting specific business goals and themes.
We favour a practical approach with our training including role-plays, case studies and in some instances working with actors. Our philosophy has always been, that you can talk 'until the cows come home' but unless you try out new skills and practice them, nothing will change.
We flex with the needs of each group of delegates and embrace both managers and their teams from various departments with various experience levels.
The aim is always to build confidence and to inspire change!

Uninterruptible Power Supplies (UPS) is a leading provider of critical power protection products and service solutions including UPS standby generators, battery banks and 24/7 maintenance contacts. In today's demanding world the focus is to ensure that their clients have 100% access to their mission-critical business systems.
The focus of this training programme was to ensure that the contracts team could effectively manage both the external client communications and the internal communications. The challenge facing the team was that they constantly found themselves at the hub of communications between the client, sales team, the schedulers and of course the field-based engineers. There was a need for them to take control, resolve potential conflict, and build ongoing relations.
The First step of this programme, involved 2 modules, working on:
Assertive skills understanding personal behaviours and choices
Strategically controlling conversations using the Thomas-Kilmann 5 conflict modes
Managing negative behaviours including manipulation
The Second step involved 'actors' delivering a series of practical role plays. This challenged the team, consolidating their learning and provided the opportunity for further coaching and development.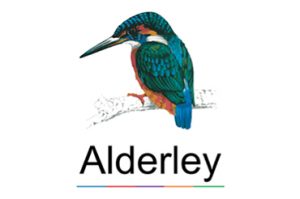 Alderley work within the oil gas and petrochemical industries and are a leading designer and manufacturer of bespoke metering, hydraulic control systems and produced water treatment solutions. They are based across the UK, Houston, Dubai, Moscow, Saudi Arabia and Singapore
This rapidly growing company identified the need to develop the middle and senior management teams in presentation skills. The purpose for the training was varied, from updating existing clients, to winning new contracts and raising industry awareness at seminars across the globe. A 2-day training programme was designed for small groups, the focus was firmly on coaching support where delegates arrived with a pre-designed business presentation. The material was fine-tuned, their delivery style enhanced for maximum impact and their audience handling skills were revolutionised!
This led LGC to work with their sales team based in Dubai, the challenge was to adapt the groups presentations style to suit audience cultural differences.
Further presentation support was commissioned, the Managing Director and the Operations Director were supported through one to one coaching. The aim was simply to design and deliver their Company road show, destined for all Alderley sites across the globe.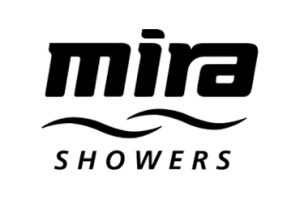 Since 1921 Mira Showers has been leading the way in the UK showering market, offering high quality showering solutions to the individual and the contract market; including showers, fittings, enclosures, trays and wall panels
The decision had been made to develop key players in the HR team, to enable them to provide internal long-term coaching support for middle to Senior Management levels. LGC were contracted to facilitate their learning and their completion of the ilm coaching qualification. The training met both the operational needs and the qualification requirements, this involved training modules, practical's, group tutorials and individual's tutorials. Additional support for individuals was readily provided for those who were experiencing difficulties in meeting the qualification requirements.

If conducted well a performance appraisal interview can be an excellent tool to improve employee engagement and performance. However, a well-designed form and a set of robust procedures do not guarantee success.
Tewkesbury's Borough Council's brief was simple, to enhance the return of their investment from the current appraisal system. LGC designed and delivered firstly a one-day training course for any Manager at any level which focused on:
The purpose, providing motivation for change in how they conducted appraisals
Managing the process, creating an informal discussion, avoiding a form filling exercise
Skills development, questioning Listening, feedback skills and demonstration of empathy
SMART objectives, creating a discussion of exploration and meaningful outcomes
Secondly LGC designed and delivered a half day training course for employees which focused on:
What's in it for me? Generating employee's own agenda and motivation for attending
Reflective review of their own performance, ensuring justification and reasoning
Upward Feedback skills, creating a supportive 2-way discussion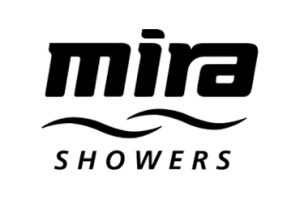 Since 1921 Mira Showers has been leading the way in the UK showering market, offering high quality showering solutions to the individual and the contract market; including showers, fittings, enclosures, trays and wall panels.
LGC has worked alongside Mira, since its incorporation in early 2010 providing a suite of specifically designed skill based training courses, these being:
Assertive communication skills designed to encourage delegates to embrace role expectations and to sensitively challenge barriers.
Presentation Skills, working alongside Middle Managers and Business Development Managers. Further courses were commissioned working with the European Business Team
Time Management, Encouraging delegates to look within themselves taking ownership and responsibility and to apply the necessary changes