To us at the Leadership Growth Company customer service is all about the experience. How your customer actually 'feels' even when things don't go according to plan. It's how your team support your customers through these experiences that will define whether your customers return or walk away.
It makes good business sense to look after your customers, particularly knowing that you are more likely to convert new business from an existing customer than you are a new one. Some experts even go as far to say that customer service is indeed the new marketing.
If you want to stay ahead of your competitors in the customer service stakes and build a stronger business, we can work with you on developing the 3 essential aspects of customer service:
Creating a Genuine feeling of 'Care and Concern for the Customer'
Creating a culture of 'Getting it Right First Time'
Creating a culture of 'Resolving Problems Efficiently and Effectively'
This we achieve by designing and developing powerful training courses that create Superstar Customer Service Teams and by working alongside Managers supporting them to embrace and enhance the customer experience.
Training Superstar Customer Service Teams
We cover:
Creating awareness & understanding
Developing their emotional intelligence
Managing difficult customer conversations
Developing techniques & tools that reduce stress
Managing the customer perceptions
Developing confidence & customer empathy
Taking initiative, ownership & responsibility
Working across 'face to face' & 'telephone situations'
Improving email communications
See what our clients say
Facilitating Process & Procedure Improvements
We cover:
Mapping of 'customer journey' through the business
Removal of customer frustrations
Creating seamless handovers between departments
Improved inter-department relationships
Team building & awareness of the bigger picture
Developing & nurturing problem-solving skills
Get in touch
Developing a Strong Customer Service Culture
We typically:
Identify key customer service performance behaviours and measures
Develop managers ability to manage performance against these measures
Identify opportunities within your organisation that will put customer service at the very heart of everything you do!
View our other services
WWT is a conservation charity saving wetlands which are essential to life itself. They take the wetland experience around the world, rescuing endangered species, investigating what is damaging wetlands, protecting, repairing and creating new wetlands for people and wildlife. Across the UK WWT have 9 Wetland Centres which provide great habitat for a huge range of wildlife and these centres bring people close to the wildlife.
The challenge was to facilitate the provision of customer service within all 9 visitor centres and across all staff. This included retail, restaurant and catering, conservationists, maintenance education, admissions and volunteers. The approach needed to be flexible as all sites are unique in size and services they provide.  This was achieved by:
Phase 1
Designing a five-step customer service competency measure
Training key staff, 'centre Trainers' in each centre in the art of customer service training
Briefing Centre Managers and Senior Managers, gaining their support
Designing three foundation Flip Packs – communicating customer service standards
Designing a follow up Toolkit – providing a series of customer service 'skill' exercises
Phase 2
Conducting follow up sessions with the centre trainers providing continued support
Designing an observation and feedback process
Developing observation and feedback skills within both the centre trainers and management teams
As this project has continued to roll out since 2013 LGC have been contracted annually to develop additional centre trainers and work with new centre Managers.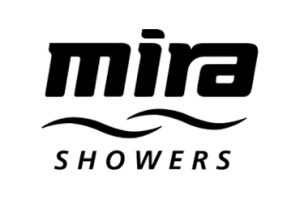 Since 1921 Mira Showers has been leading the way in the UK showering market, offering high quality showering solutions to the individual and the contract market; including showers, fittings, enclosures, trays and wall panels.
Kohler their American parent company based in Wisconsin had developed a successful Brand Ambassador Training Programme which several of the UK Mira employees had attended in the states. The decision was taken to bring the training back to the Mira Call Centre, based in the UK. LGC were requested to amend the training programme to suit both the Call Centre needs and the UK culture.
The Programme has now become a regular feature for new starters to the team, and periodically the entire team receive Brand Ambassador 'Refresher' training. The challenge here is always to re-energise the team, which means balancing a review of key messages and developing their customer service skills further. This task demands creativity and is always linked to what is current in the business for that particular year. An example being 'up selling' as the department had been targeted to generate a stream of new revenue.

Kohler Uninterruptible Power Limited is a leading provider of critical power protection, product and service solution including UPS standby generators, battery banks and 24/7 maintenance contacts. In today's demanding world the focus is to ensure that their clients have 100% access to their mission-critical business systems.
As part of the USA based Kohler group, they wanted to implement the Kohler Brand Ambassador Customer Training Programme but with significant focus on the customers journey of experience through the business, encouraging team collaboration and supportive working.
LGC were requested to design the 1- day programme to be delivered across all departments, ensuring a balance between the corporate message and their unique needs. All new starters on an annual basis are now required to attend.
Following the success of the initial training LGC were also requested to develop a 1 day follow up session specifically designed for the Service Engineers. Although customer feedback had always been good, it was felt the team had the largest impact on the customer experience. The training focused on Emotional Intelligence, helping the engineers to manage customer emotions even under the most extreme pressure.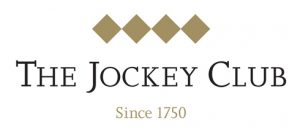 The Jockey Club were founded in 1750 and today are the largest commercial group in Britain's second biggest spectator sport, operating 15 racecourses nationwide, plus The National Stud, Jockey Club Estates, Jockey Club Catering, Jockey Club Live and their charity Racing Welfare.
Working alongside their Accounts Payable, Credit Control and Treasury Teams it had been identified that there was a need for customer training as their services were now extending beyond the horse racing community. Customers were being actively sought from alternative sporting environments, for example British Table Tennis and British Fencing. There was an urgent need to refresh and refocus their service standards
The training was delivered across 2 modules and focused on typical day to day customer interaction The aim was to challenge their attitude of minds, develop their assertive telephone techniques and improve their email correspondence creating a warm friendly tone.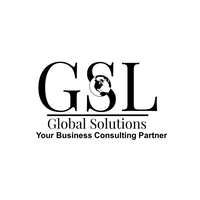 Global Solutions Limited (GSL)
GSL is an international leader in the provision of primary and support services for the government, corporate companies, and public authorities, including healthcare and education markets.
The challenge was to raise and maintain a strong customer service culture across a workforce of 1500 staff employed in customer facing operational roles with a third being part-time shift workers. Across the organisation culture diversity was also very evident, with many employees using English as their second language, and a large proportion of their employees had also transferred from the public Sector which widened the diversity of culture.
Working with a team of 8 trainers, a bespoke customer service programme was designed and delivered across the UK division in their various contract locations.
Three modules were developed to accommodate the differing needs across the business, this included working with the both the GSL team leaders and managers focusing specially on the performance management of a customer service culture.
Customer Service Excellence
Dealing with Challenging Customers
Leading Customer Service Teams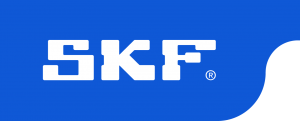 SKF is located across 130 countries across Europe, America, Australia, Asia, and Africa, and is a leading global supplier of product customer solutions and services within the aerospace industry.
The team orchestrated a major change development programme for the supply chain function within one of the UK sites. The challenge was to reduce the rate of customer broken promises by tackling the lack of consistency and the diverse expectations of the functional standards and procedures.
Working alongside both the site and supply chain managers, the change was achieved through a combination of development modules, business related team challenges and action learning groups. The programme focused on;
Technical skills and knowledge
Development of an effective, cohesive team
Development of Interpersonal and supportive communication skills
Enhancing the teams' professional profile across the site and Europe
Raising the teams' morale, attitude and approach
Coaching the team to resolve their own operational issues
Development of a confident, resourceful and responsible team