We offer one to one coaching to individual managers and high performers who have a desire to achieve. They may feel that they have plateaued and are looking to be challenged, or they may be facing new challenges and need an independent sounding board.
Whatever the individual goals may be, the coaching approach will stretch their minds, open their eyes and drive both confidence and change.
If you or your managers can relate to the following one to one coaching and mentoring could benefit your organisation
I feel lost with no real career direction, no focus and no drive
I am finding the expectations of my new role daunting and I am rapidly losing my confidence
I have so many ideas for change and growth, but I just don't know where to start
I am looking for promotion; how do I make the next step up?
I just don't get emotional intelligence; how can I be 'Mr Nice Guy' and still gain respect?
My life style has changed: how can I be successful at both my career and being a parent?
Additional Services that we offer:
If you are interested in developing a team of coaches or mentors within your organisation we can help!
We can provide the training courses and support necessary for your managers to create a powerful impact in their own right.
We can advise on approach, practices and the resources necessary to create a long lasting coaching and mentoring culture.
Whatever the need we will coach the individual to face their challenges and resolve their own questions. Where appropriate, we will add our own experience into the discussions, to extend their thinking and expand their options.
The aim will always be to challenge, achieve focus and drive towards results.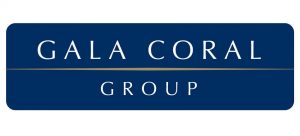 Gala Coral Group operates leading retail brands including Gala Bingo, Gala Casinos and Coral, along with leading online brands including galabingo.com and coral.co.uk. The group now employees 18,000 across its various division.
It had been identified that a regional manager had been experiencing difficulties in managing the pressures of both their work and personal lives. LGC provided the necessary coaching support required for the individual to refocus & adopt relevant 'coping strategies. The coaching interventions included both one to one meetings and more cost-effective telephone support.
Messier Services
Messier Services is part of Messier –Bugatti – Dowty, (Safran Group) who are world leaders in aircraft landing and braking systems providing innovative solutions for a wide range of aircraft operators. Messier services specialise in the repair and overhaul of the landing gears and associated hydraulics units for the military and commercial aircraft throughout Europe, Africa and the Middle East.
Due to business growth and increasing demands on a key department, the Manager had identified that he required support refocusing workload amongst the team and to achieve a personal shift in management style and behaviour. There was a need for him to become more strategic in his activities and release his day to day involvement.
The coaching explored, Leadership style, personality type, time preferences, planning, delegation, communication, assertive behaviour and personal image projection.