At the Leadership Growth Company, we are extremely passionate about developing the fresh Leadership talent that is lurking within your organisation. These individuals could be Graduates, Apprentices or simply employees who have been working in their specialist roles for years and now require a helping hand in forging a Leadership career.
Unleashing this potential to us is priceless!
Check out below how we can support you in developing a culture that can generate a full pipeline of Leadership talent within your organisation.
Identify Your Potential Talent
Competency Design
We have the knowledge and skills to design and develop Leadership competencies that will provide the essential framework for both talent identification and development.
Career Discussions
We can develop your management to confidently identify those individuals who have real potential and not just the current high performers.
Development Centres
We have the team who can design and deliver development centres allowing your talent to identify individual personal development plans.
See what our clients say
Interactive Training Modules
We have the expertise to develop a series of key training courses that will match your competency needs, developing knowledge skills and above all confidence.
Stretch Assignments
We can support your organisation in identifying opportunities for Leadership experience, this could be through cross function assignments, special projects or community challenges.
Get in touch
 Support and Nurture Your Talent
Mentoring & Coaching
We can develop your senior management to confidently mentor & coach your talent, using their life experiences to guide the development journey.
Action Learning Sets
We can support your organisation to set up an internal network process, where by your talent meet independently, sharing learning and accelerating their development.
View our other services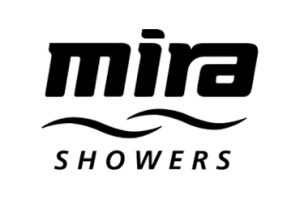 Since 1921 Mira Showers has been leading the way in the UK showering market, offering high quality showering solutions to the individual and the contract market; including showers, fittings, enclosures, trays and wall panels.
LGC have extensively worked with Mira supporting the development of their newly appointed Team Leaders. The programme known as the Leadership Foundation Programme (LFP) was divided into three key modules and challenged the Team Leaders to focus on the expectations of Leadership, their approach and the development of their teams. Quality assurance was gained by endorsement by the institute of Leadership and Management (ilm)
Over time the programme was also seen as an opportunity to develop senior operators who had been identified as potential Leaders for the future. Adjustments were made to accommodate the additional needs of this group:
Development plans were identified, focusing the delegates ongoing learning
Personal Challenges were allocated providing opportunity for the delegates to take responsibility for an aspect of Leadership within their current teams

Kohler Uninterruptible Power Limited is a leading provider of critical power protection, produce and service solution including UPS standby generators, battery banks and 24/7 maintenance contacts. In today's demanding world the focus is to ensure that their clients have 100% access to their mission- critical business systems.
An employee survey had revealed that there was a need to develop the Leadership talent, individuals clearly indicated their desire for promotion to Team Leading roles and the business need was in support of their request.
The group were from mixed backgrounds and levels of experience, but all were knowledgeable and full of potential. The programme took them on a journey through 5 modules, developing self-awareness and confidence, the modules being:
Leadership Focus
Leadership Communication skills
Managing Performance & Difficult Conversations
Engaging & Developing Teams
Coaching and Developing Teams
The programme culminated with each delegate presenting their 'Achievements' and their future development needs. It was an opportunity to shine as the audience was compiled of the Managing Director and the Senior Management team. This process created a buzz in the business, raising their profiles and developing a greater sense of personal confidence.