We work across all levels of management, Kate and the team provide the expertise and draw from their personal management experiences to connect with, challenge and support the Managers towards their development goals. Your Managers will embark on a journey of learning over an agreed period of time that engages their hearts and minds, developing their approach, their skills and their passion for their role.
We utilise a combination of delivery methods including:
A suit of development modules
Action Learning Sets
Personal coaching
Mentoring support
Assessments, including 360 reports
Work related challenges
Extension research tasks
Role Play learning with Actors
Learning Presentations
Each level of Management presents its own challenge, and when designing your leadership programme, we will take into consideration your business goals and the relevant needs of your Managers in contributing to these goals.
Your programme will incorporate specifically selected learning topics which will be explored in full with you during the design stage.
First Line Managers have an enormous impact on the motivation and performance of your employees, which in turn has a direct impact on your business results. Suggested Key Learning Topics:
Managing Performance
Motivating & Influencing Others
Personal Impact
Balancing Specialist & Leadership Roles
Building Effective Working Relationships
Conducting Powerful Team Briefings
Assertive Communications
Achieving Results
See what our clients say
Middle Managers play their part, acting as an enabler, interpreting strategic messages, removing barriers and driving the business towards the desired direction. Suggested Learning Topics:
Agree Goals and Objectives
Managing Team Dynamics
Developing Resilience
Creatively & Innovation
Embracing & Driving Change
Project Planning, 'eye on the goal'
Facilitating Problem Solving
Spotting & Developing Talent
Get in touch
Senior Managers take a new strategic focus, one which an organically grown Manager may lack the commercial experience or confidence to embrace. Suggested Learning Topics:
Commercial Awareness
Strategic Planning
Focusing & Positioning Change
Financial Awareness
Projecting an Inspiring Image
Creating a Trusting & Motivated culture
Supporting & Mentoring their Talent
View our other services

Morgan Composite and Defence Systems is part of Morgan Advanced Materials who are a global manufacturer of specialist products, using carbon, advanced ceramics, and composites. Based in Coventry the business has 90 years of experience providing high strength light weight fatigue resistant products including body armour, helmets, bombs suites and platform armour destined for military vehicles.
LGC were requested to design and deliver high quality training for the new level of Team Leaders. Some in the team were already in a supervisory role, others were fresh from the shop floor with no real experience.
The challenge was to quickly build their confidence and support their development as they took control of their new teams. The training was specially designed to tackle relevant operational issues and was divided into three phrases:
Phase 1 – Leadership Focus
The delegates learnt to deliver powerful team briefings interrupting key business measures and communicating team expectations
Phase 2 – Engagement & Performance Management
This phrase tackled employee performance issues that urgently needed to be manged. The delegates practised with case studies and role plays exploring approaches and techniques. Group coaching sessions were held to review progress and share learning.
Phase 3 – Engagement & Effective Working Teams
The delegates now undertook a relevant business challenge that involved leading their teams through change to achieve a continuous improvement project. These included changing working procedures, reducing production time, reducing costs and building team skills sets
As the group were of mixed experience and ability, individual performance reviews formed a major part of the programme. Additional coaching was provided to those who needed support.
The group rose to the challenge and exceeded performance expectations of both their Operational Manager and HR Director.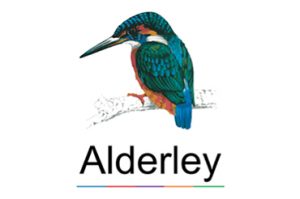 Alderley work within the oil gas and petrochemical industries and are a leading designer and manufacturer of bespoke metering, hydraulic control systems and produced water treatment solutions. They are based across the UK, Houston, Dubai, Moscow, Saudi Arabia and Singapore.
The Challenge was to fulfil a key business performance measure, to improve the effectiveness and capabilities of the senior and middle management teams. The teams were in part organically grown due to the rapid expansion of the business and segregated into business silos. The need was to foster team working, sharing of best practise and develop new skills that enhanced their leadership approach.
The Solution included delivering two parallel improvement programmes over a 10 months period, focusing on both the senior and middle management teams. Modules focused initially on business improvement and progressed to skills supporting relationship building and performance management. Personal 360 feedback was provided outlining clear development plans for all involved.

DuPont has brought world-class science and engineering to the global marketplace through innovative products, materials and services. Their market-driven innovation introduces thousands of new products and patent applications every year, serving markets as diverse as agriculture, nutrition, electronics and communications, safety and protection, home and construction, transportation and apparel.
LGC were requested to support the development of their middle managers within their Bristol site, this was in direct response to a major business initiative. The challenge was to develop a consistent leadership approach and support the development of a strong middle management network. Various levels of leadership experience were evident, so the programme adopted a facilitation style allowing the delegates to share best practise and determine their consistent approach to managing the most pressing site issues.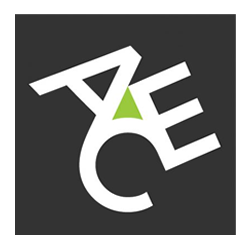 The ACE European Group is part of a global Insurance and Reinsurance company with offices across 21 countries in Europe.
The challenge has been to support the HR team with the on-going re-development of their management development programme, the programme now needed to keep pace with the ever-changing markets, corporate focus and leadership competencies. This involved working in conjunction with an international consultancy ensuring consistency of delivery across Spain and Germany. The final management programme included modules entitled:
The Role of the Manager
Best People Policies in Practice
Influencing & Change
Motivating & Retaining Employees
The module 'Best People Policies in Practise' has also been subsequently re-developed to support a major corporate initiative which offered an in-depth insight into the legal and procedural elements of performance management. The delivery of which has been aimed at both senior and middle management
Messier Services
Messier Services is part of Messier –Bugatti – Dowty, (Safran Group) who are world leaders in aircraft landing and braking systems, providing innovative solutions for a wide range of aircraft operators. Messier services specialise in the repair and overhaul of the landing gears and associated hydraulics units for the military and commercial aircraft throughout Europe, Africa and the Middle East.
Following an informative employee survey, Messier Services took the decision to drastically increase the numbers of Flow Leaders across the shift patterns, the aim being to enhance employee engagement, communication and performance management. LGC were given the challenge of designing and delivering leadership programmes that supported these development needs for both the newly appointed Flow Leaders and those who were already established in the role.